A Ghostly Legend Comes To Shore
The Flying Dutchman
Music and Libretto by Richard Wagner
Premiered January 2, 1843, Königliches Hoftheater Dresden
Wagner's supernatural drama makes landfall with Opera Colorado this winter. The captain of a legendary ghost ship is lost in more ways than one as he is doomed to roam the seas and only come to land for one day every seven years. When the Dutchman is introduced to the idealistic Senta, he begins to wonder if he has found a love strong enough to break his lonely curse.
February 24, 27 | March 1, 3 | 2024
The Ellie Caulkins Opera House at Denver Performing Arts Complex
Performed in German, with English and Spanish subtitles at every seat.
Estimated Length: 2 hours, and 20 minutes
*Join us one hour prior to each performance at the Ellie Caulkins Opera House for a free and insightful pre-performance lecture.
SUBSCRIBE FOR THE MOST SAVINGS
Consider becoming a season ticket holder and see all three productions in the 2023-24 Season at 25% off.
Learn about being a season ticket holder
---
The Flying Dutchman is sponsored by the Crawley Family Foundation.
---
HOLLÄNDER SOCIETY SPONSORS
Admiral Level
The Divine Family
Ayliffe & Fred Ris
Gerald and Ann Saul
Captain Level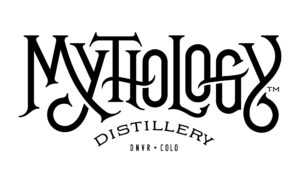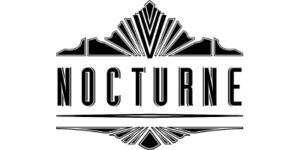 Tax Time, LLC
Peter & Kathy Van Arsdale
First Mate Level
Douglas Barnert & Ruth Jacoby
Joyce de Roos
Stephen & Dorothy Gregory
Cast
In the 2022-23 Season, Olafur Sigurdarson's engagements include Peter Grimes (Captain Baltrode) at Teatro alla Scala; Das Rheingold (Alberich) and Tristan and Isolde (Melot) at Bayreuth Festival; Tosca (Baron Scarpia) at Leipzig Opera; and the title roles in Rigoletto and Macbeth at Prague Opera. Other remarkable highlights of the season include Lohengrin (Telramund) at Teatro Comunale di Bologna and Parsifal (Klingsor) with Bergen National Orchestra. His recent season appearances include debuts in a new Das Rheingold (/Bitterolf) with Bayreuth Festival; Lohengrin (Telramund) at Grand Theater Liceu; Siegfried (Alberich) and the title role Rigoletto at Gothenburg Opera; The Flying Dutchman (Dutchman) in a house debut with Leipzig Opera, the title role of Macbeth with National Theater in Prague; Peter Grimes (Captain Baltrode) and the title role in Don Pasquale at the Finnish National Opera; and Luisa Miller (Miller) at the English National Opera. His other appearances include a debut at Wexford Festival in Don Quichotte (Sancho), a return to Prague National Theater in Lohengrin (Telramund), the title roles in Wozzeck and The Flying Dutchman at the Finnish National Opera, Das Rheingold (Alberich) at Gothenburg Opera. He was also seen in the title role in Falstaff at Opera Omaha and Opera Colorado.
A graduate of Roosevelt University's Chicago College of Performing Arts (CCPA) and Oberlin College Conservatory of Music, soprano Marcy Stonikas is a recipient of the prestigious Richard F. Gold Career Grant from the Shoshanna Foundation, as well as a winner of the George London Foundation Vocal Competition and First Prize Winner in the Wagner Division of the Gerda Lissner Foundational Vocal Competition. She is an alumna of the Young Artist Program at Seattle Opera. In the 2022-23 Season, Ms. Stonikas returns to the Metropolitan Opera, making her company stage debut as Convict while covering the leading role of Ekaterina in Lady Macbeth of Mtsensk. Her notable operatic engagements include the title roles in Turandot, Fidelio, and Ariadne auf Naxos, Turn of the Screw (Miss Jessel), and Hansel and Gretel (Gertrude) in multiple appearances with Seattle Opera; Elektra (Chrysothemis) with Minnesota Opera; and The Flying Dutchman (Senta) with Cincinnati Opera.
Opera News praises tenor Chad Shelton for one of his trademark roles, claiming that his "Don José was the dramatic heart of this production; this was a performance that grew in complexity as he struggled to reconcile the forces of loyalty, lust and fate. Shelton owned the final scene, as his character descended into despair fueled by psychotic obsession. His bright tone amplified the intensity of the last gripping moments." In the 2021-22 Season, he returned to the Metropolitan Opera in Aucoin's Eurydice (Loud Stone) and Dean's Hamlet (Third Player), both company premieres, as well as returns to the production of Elektra. He also joined Houston Grand Opera, his home company in Dialogues des Carmélites (Father Confessor). He has joined the Opéra National de Lorraine numerous times and is a frequent leading presence with Houston Grand Opera. He is acclaimed for his performances of contemporary works and triumphed in leading tenor roles in the world premiere of O'Regan's The Phoenix and in Adams' Nixon in China (Chairman Mao) with San Diego Opera. He is the recipient of a Richard Tucker Foundation Career Grant and the Richard F. Gold Career Grand from the Shoshana Foundation. He holds a Master of Music degree and Artist diploma from the Yale University School of Music and a Bachelor of Music degree from Louisiana State University.
In the 2022-23 Season, bass Harold Wilson returns to the Metropolitan Opera for their productions of Aida, Der Rosenkavalier, and Peter Grimes (Hobson). In the 2021-22 Season, Mr. Wilson returned to the Metropolitan Opera for multiple productions, including Boris Godunov, Die Meistersinger von Nürnberg, The Rake's Progress, and Elektra (Guardian). During the summer, he triumphed at Bard Summerscape in the central role of Strauss' Die Schweigsame Frau (Sir Morosus). Mr. Wilson has been a part of over a dozen productions at the Metropolitan Opera, including Romeo et Juliette, Boris Godunov, Don Carlos, Turandot, Macbeth, and Der Fliegende Holländer. As a member of the Deutsche Oper Berlin for five seasons, his notable performances included Pelléas et Mélisande (Arkel), Lucia di Lammermoor (Raimondo), Die Zauberflöte (Sarastro), and Carmen (Zuniga). His previous performances with Opera Colorado include The Barber of Seville (Basilio), La fanciulla del West (Ashby), and Aida (Ramfis).
Dana Beth Miller's recent successes include Suor Angelica (La Badessa) and Die Walküre (Grimgerde) both with Boston Symphony Orchestra, the Metropolitan Opera's acclaimed Ring Cycle (Grimgerde, cover), and The Handmaid's Tale (Offred's Mother) with Boston Lyric Opera. A former principal in Germany's Deutsche Oper Berlin ensemble, her appearances include two complete Ring Cycles (Erda) with both Simon Rattle and Donald Runnicles, Falstaff (Dame Quickly), La Gioconda (La Cieca), David Alden's Peter Grimes (Mrs. Sedley), Un Ballo in Maschera (Ulrica) and Il Trovatore (Azucena). Past season highlights include the artist's UK debut with English National Opera in Aïda (Amneris), Das Rheingold (Erda) at Arizona Opera, Falstaff (Dame Quickly) with Opera Colorado, Un Ballo in Maschera (Ulrica) at Florida Grand Opera and in David McVicar's celebrated new production of Wozzeck (Margaret) at Grand Theatre du Geneve in Switzerland, where she also sang Les Troyens (Anna) under the baton of Charles Dutoit.
Rising young tenor Jonathan Johnson's many recent engagements have included Sweeney Todd (Anthony Hope) at Opera Omaha, The Love of Three Oranges (The Prince) with Opera Philadelphia (where he was named as one of their Emerging Artists), Silent Night (Jonathan Dale) with Utah Opera, Pagliacci (Beppe) with Opera Colorado, the title role in Candide with the Seoul Philharmonic Orchestra, Utah Symphony Orchestra, and Des Moines Metro Opera; Lucia di Lammermoor (Arturo) at Lyric Opera of Chicago, and Falstaff (Fenton) at San Diego Opera. He has also appeared with the Detroit Symphony in Messiah and with Cincinnati Symphony for Schumann's Das Paradies und die Peri Hailing from Macon, GA, Mr. Johnson is a graduate of the Patrick G. & Shirley W. Ryan Opera Center at the Lyric Opera of Chicago. He holds a master's degree and Professional Artist Certificate from the A.J. Fletcher Institute of the University of North Carolina School of the Arts and earned a Bachelor of Music from Townsend School of Music at Mercer University.
Creative Team
Appointed in 2015 as Opera Colorado's first-ever music director, Ari Pelto's "breathtaking wizardry in the pit" (The Denver Post) has been widely celebrated, with Pelto in demand at opera houses and concert halls throughout the United States. At the age of 24, Pelto was appointed Assistant Conductor at the Spoleto Festival and he has since gone on to conduct worldwide. International engagements include performances with Bochumer Philharmoniker and opera productions at New National Theatre of Tokyo and the Teatro Nacional Sucre in Quito, Ecuador. In 2004 he made his highly-praised debut with New York City Opera, conducting La Traviata, after which he became a regular, returning for productions of Madama Butterfly, La bohème, and Carmen. Recent successes include Eugene Onegin at Lyric Opera of Kansas City, Lucia di Lammermoor at Virginia Opera, and La Voix Humaine at Chicago Opera Theater.
Iranian pianist and conductor, Sahar Nouri, returns to Opera Colorado for a sixth season, serving as the company's chorus master, assistant conductor, and pianist coach. Ms. Nouri is the newly appointed music director of the Lamont Opera Theatre at Denver University. While being based in Denver, she continues to serve as guest coach/faculty with various organizations including San Francisco Opera, San Francisco Conservatory of Music, Opera North Carolina, Opera Steamboat and more.
Previously, Ms. Nouri has been a member of the music staff at Houston Grand Opera, Dallas Opera, Glimmerglass Festival, Utah Opera, Aspen Opera Center, Opera Parallèle, and Opera in the Heights. Her repertoire includes numerous classic operas as well as many world premieres such as: Prince of Players (Carlisle Floyd), O Columbia! (Gregory Spears), Steal a Pencil for Me (Gerald Cohen), and Today It Rains (Laura Kaminsky). A multi-lingual, Nouri has done studies in the Czech Republic, Italy, and Austria, and is frequently in demand as a language coach and recitalist.
Stage director Kathleen Smith Belcher is currently engaged in her twenty-first year as a member of the directing staff at the Metropolitan Opera. Among others, she has worked extensively with the San Francisco Opera, Lyric Opera of Chicago, Houston Grand Opera, Los Angeles Opera, and the San Diego Opera. Belcher assisted Peter Sellars on the world premiere of John Adams's Dr. Atomic in San Francisco and helped to remount the production for the Netherlands Opera (Amsterdam), and the Lyric Opera of Chicago. Woody Allen, Michael Mayer, Bartlett Sher, Susan Stroman, and Julie Taymor are just a few of the directors with whom she has collaborated. As a member of the Metropolitan Opera directing staff, she has collaborated on numerous "Live in HD" broadcasts, including the Emmy-winning production of Don Pasquale. In the 2022-2023 Season, Belcher helms Le comte Ory at Lyric Opera of Chicago, Lohengrin at The Metropolitan Opera, and debuts with Pacific Symphony for Rigoletto. The 2021-2022 Season took Belcher to Florida Grand Opera and Orlando Opera for Rigoletto, as well as to The Metropolitan Opera for Porgy and Bess, La bohème, and Rigoletto.
Alan E. Muraoka has worked in the entertainment industry as a production designer and art director for film and television, as well as a theatrical set designer for Ned Rorem's Our Town and Jake Heggie's Dead Man Walking for Central City Opera, Ricky Ian Gordon's Orpheus and Eurydice for Long Beach Opera, Tobias Picker's Thérèse Raquin, Philip Glass's Fall of the House of Usher, and the world premiere of Stewart Copeland's The Invention of Morel at Chicago Opera Theater. Recent projects include John Corigliano's The Ghost of Versailles in a season that included the "Beaumarchais Trilogy," Il Barbiere di Siviglia and Figaro 90210 for Chautauqua Institute. Alan also works as a production designer in film and television and is currently designing the television series New Amsterdam for NBC/Universal. Alan is a member of both the Academy of Motion Picture Arts and Sciences and the Academy of Television Arts and Sciences.
The Ellie Caulkins Opera House
Wagner's
The Flying Dutchman